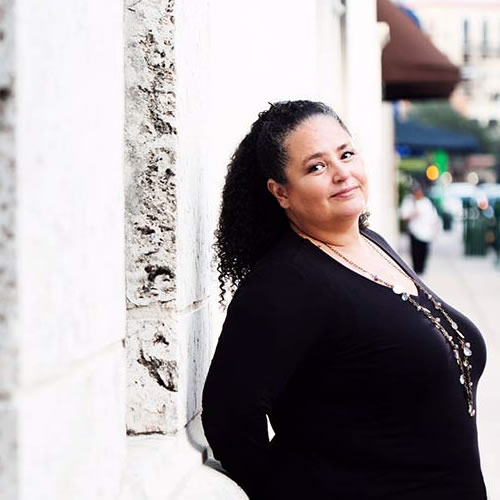 Liz Balmaseda
Pulitzer Prize-winning journalist Liz Balmaseda is a storyteller at heart. Currently the food editor and dining critic for The Palm Beach Post, she had led an eclectic, 35-year career during which she has worked as a foreign correspondent, magazine writer, television field producer and metro columnist. It was as a metro columnist for The Miami Herald that she won the 1993 Pulitzer Prize for Commentary and later shared a second Pulitzer for breaking news coverage in 2001. She has authored and co-authored several books, including the memoir of Miami's doctor to the homeless, Pedro José Greer (Waking Up in America), the memoir of television anchor María Elena Salinas (I Am My Father's Daughter), and a novel (Sweet Mary). The winner of a Hispanic Heritage Award for writing excellence, she also worked as an associate producer on the HBO film For Love or Country, the story of jazz trumpeter Arturo Sandoval. At home in Palm Beach Gardens, FL, the stories she loves telling most are those she tells to her American bulldog, Lola, and retriever mix, Jack.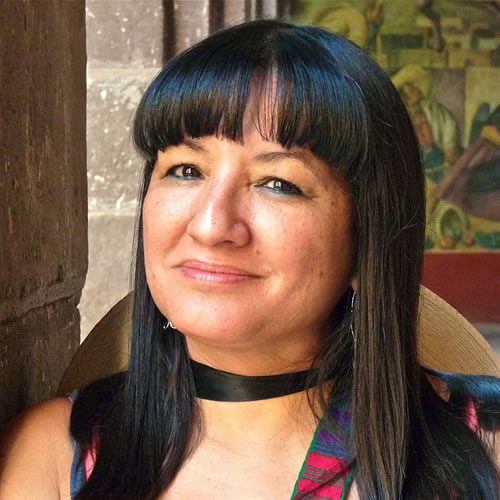 Sandra Cisneros
Sandra Cisneros is the author of several books including The House on Mango Street, Caramelo, Loose Woman, and, most recently, Have You Seen Marie?.
She is the founder of two organizations that serve writers, the Macondo Foundation (now administered by the Guadalupe Cultural Arts Center) and the Alfredo Cisneros del Moral Foundation.
Sandra is also the founder of the Latino MacArthur Fellows (Los MacArturos).
She has been honored with numerous awards including the MacArthur Fellowship, two National Endowment for the Arts Fellowships, and a Texas Medal of the Arts.
Sandra has been writing for more than 45 years, publishing for more than 40, and earning her living by her pen for more than 20 years. Her books have been translated into more than twenty languages and published internationally.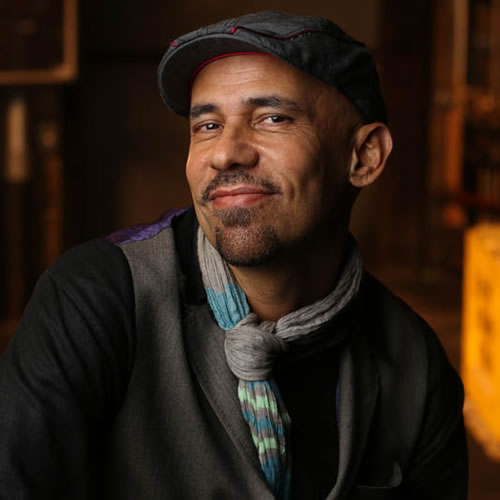 Nilo Cruz
Born in Cuba and raised in Miami, Florida, Cruz is best known for his play Anna in the Tropics, which won the Steinberg award, the 2003 Pulitzer Prize for Drama and received a Tony nomination. His other plays include Dancing on Her Knees, Night Train to Bolina, A Park in Our House, Two Sisters and a Piano, Beauty of the Father, Lorca in a Green Dress among others. Cruz has translated Federico García Lorca's The House of Bernarda Alba, Doña Rosita the Spinster; and José Sanchis Sinisterra's ¡Ay Carmela! He also adapted Gabriel García Márquez's A Very Old Man with Enormous Wings for the stage. Nilo has been the recipient of other awards and fellowships, including two NEA/TCG National Theatre Artist Residency grants, a Rockefeller Foundation grant and the San Francisco's W. Alton Jones award. In 2009 he won The Laura Pels Mid-career Playwrighting award and a Helen Merrill award for Excellence in Playwriting. He also received the USA Ella Fontanals-Cisneros award. He has taught playwriting at Brow bbn, NYU Gallatin School, Yale School of Drama, and the University of Iowa. He recently co-wrote the screenplay Castro's Daughter with Oscar winner Bobby Moresco and adapted Ann Patchett's Bel Canto into an opera for the Lyric Opera in Chicago. This year he was awarded the Greenfield Prize and will be an artist-in-residence at the Hermitage in Sarasota.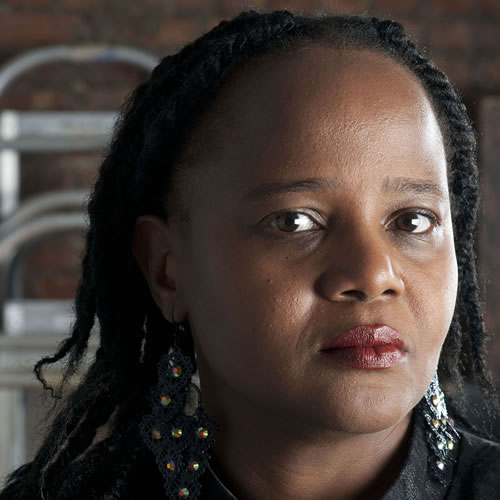 Edwidge Danticat
Edwidge Danticat is the author of several books, including Breath, Eyes, Memory, an Oprah Book Club selection, Krik? Krak!, a National Book Award finalist, The Farming of Bones, The Dew Breaker, Create Dangerously, and Claire of the Sea Light. She is also the editor of The Butterfly's Way: Voices from the Haitian Dyaspora in the United States, Best American Essays 2011, Haiti Noir and Haiti Noir 2. She has written four books for young adults and children, Anacaona, Behind the Mountains, Eight Days, The Last Mapou, as well as a travel narrative, After the Dance. Her memoir, Brother, I'm Dying, was a 2007 finalist for the National Book Award and a 2008 winner of the National Book Critics Circle Award for autobiography. She is a 2009 MacArthur fellow. This year, she will publish a picture book, Mama's Nightingale, and a young adult novel, Untwine.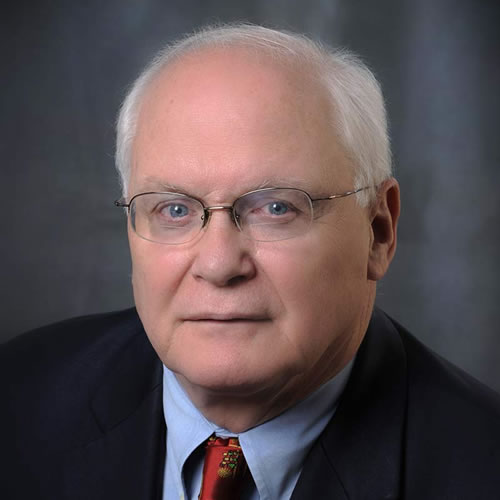 David Lawrence
David Lawrence Jr. retired in 1999 as publisher of The Miami Herald to work in the area of early childhood development and readiness. He is a graduate of the University of Florida and subsequently earned a degree from the Advanced Management program at the Harvard Business School. His 12 honorary doctorates include one from his alma mater. He is president of The Early Childhood Initiative Foundation and leads The Children's Movement of Florida, aimed at making children the state's top priority for investment and decision-making. He is a member of the Governor's Children's Cabinet and has led a number of boards, including twice chairing the Florida Partnership for School Readiness. In 2002, he was a key figure in passing a statewide constitutional amendment to provide pre-K for all 4 year olds.
Before coming to Miami in 1989, he was the publisher and executive editor of the Detroit Free Press. Previously he held reporting and editing positions at various newspapers, including the Charlotte Observer, where he was editor. In Florida, he has been honored as a Miami Today Living Legend as well as with the Governor's Shine Award for Inspirational Teachers. His many national honors include the Ida B. Wells Award, American Public Health Association Award of Excellence, the Lewis Hine Award for Children and Youth, and a Lifetime Achievement Award from the Cuban American National Council. His writing honors include the First Amendment Award from the Scripps Howard Foundation and being inducted into the Florida Newspaper Hall of Fame in 2010. He has served on the boards of numerous arts and social justice organizations, such as the Miami Art Museum and Americans for Immigrant Justice. He is also co-founder of a non-profit vocational-technical school in Port-au-Prince, Haiti.
He and his wife Roberta live in Coral Gables and have 5 children and 5 grandchildren.